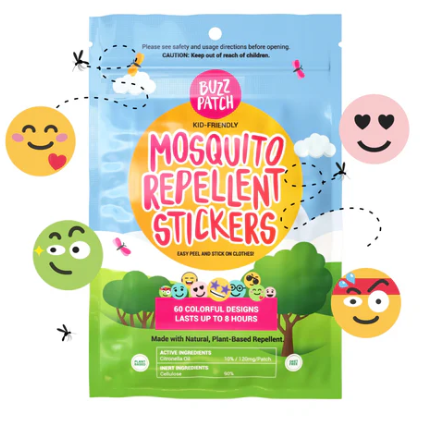 Mosquito Repellent Stickers
Mosquito repellent stickers a.k.a, Buzz Patches last up to 8 hours, and are a safe plant based repellent. Each pack is resealable and contains 24 colorful designs. Sealed patches last up to 6 months.
KID-FRIENDLY
PEEL AND STICK ON CLOTHES, NOT SKIN
DEET FREE
PROTECTS THE WHOLE BODY
Active Ingredient: Citronella Oil
STOP IN TODAY TO GET PROTECTED!