Diabetic Shoes Things to Know
We offer a wide selection of diabetic shoes from Dr. Comfort, Apex and Orthofeet..
What are diabetic shoes?
Diabetic shoes, sometimes referred to as extra depth, or therapeutic shoes, are specially designed shoes intended to reduce the risk of pressure and or skin breakdown in those suffering from diabetes. These shoes have a wider and deeper toe box compared to traditional shoes . The primary goal of diabetic footwear is to prevent foot complications, which can include strain, ulcers, callouses, or even amputations for those poor circulation related to diabetes. These shoes are manufactured under strict guidelines and they must be equipped with a removable orthotic. The shoes and insoles work together as a preventative system to help provide joint stability, prevent joint deformity , and improve overall mobility.
Do I need a prescription?
The purchase of diabetic shoes does not require a prescription. However, insurance company guidelines require that diabetic shoes be prescribed by a physician and fitted by a qualified individual such as a Certified Orthotic Fitter. Here at Aston Pharmacy, we have a Certified Orthotic Fitter to meet all of your diabetic shoe needs.
Will insurance or Medicare cover diabetic shoes ?
Most insurance companies will cover part or all of the cost of diabetic shoes and insoles. Each insurance company has their own requirements for coverage. Here a few guidelines:
Medicare and Keystone 65 -
1. A prescription is needed requesting Diabetic Shoes and Insoles. Prescriptions are only valid for 6 months from the date they were written.
2. Office Visit Notes and a prescription are needed from your Podiatrist. A Certifying Statement for Diabetic Shoes will be requested from the physician who is treating you for your diabetes. This could be your primary care physician or an endocrinologist. You must have had an office visit (telemedicine visit is acceptable during COVID) within the last 6 months to address diabetes care for the chart notes to be valid.
3. Plans typically cover items at 80% of the allowable . If you have a secondary insurance, they typically cover the 20% Medicare and or Keystone 65 does not cover. Please contact your insurance carrier to determine if diabetic shoes and insoles are a covered benefit.
Blue Cross/Blue Shield and other Commercial insurances-
1. A prescription is needed requesting Diabetic Shoes and Insoles. Prescriptions are only valid for 6 months from the date they were written.
2. Coverage is based on your individual plan
Diabetic shoe orders are taken by appointment only. Once you are scheduled , we will verify your insurance to determine what your coverage will be . An average appointment will take about 20 – 30 minutes . All diabetic shoes need to be ordered and they take approximately 2 weeks to come in. Once your shoes come in and all the documentation needed is obtained from your physician, you will be called to schedule and appointment for shoe pick up. This appointment will also require 20 – 30 minutes of your time. Your shoes will be fitted, the insoles will be molded and you will sign all the paperwork needed to bill the shoes to your insurance company.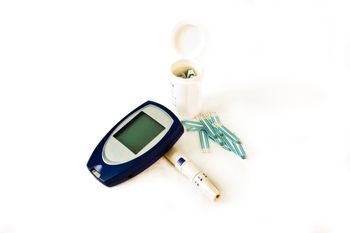 Glucose Monitors
We carry a wide variety of the most efficient blood glucose monitors. Contact or visit us to get more information about how we can supply your needs.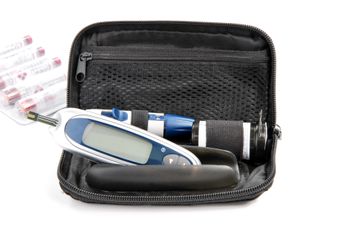 Diabetic Monitoring Supplies
We carry a wide variety of Glucerna items, a line of "delicious products to help you find your balance."