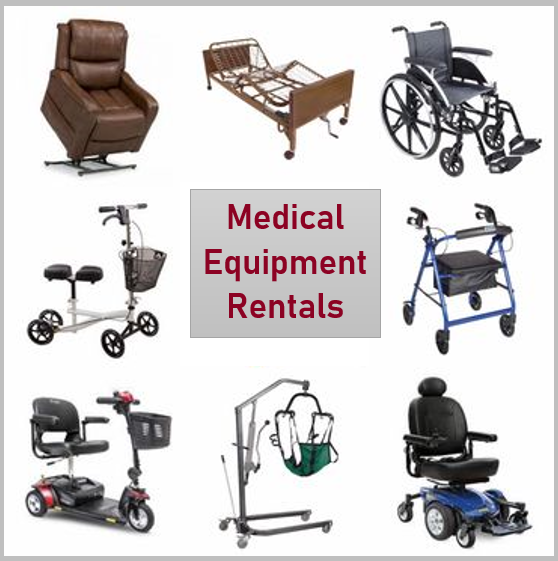 Rental Medical Equipment
Aston Pharmacy offers a wide selection of medical equipment to rent.
Some of our most popular rentals include...
Hospital Beds
Stairglides
Knee walkers
Power wheelchairs
Scooters
Wheelchairs
Transport Chairs
Seat lift Recliners
Gerri Chairs
Hip Chairs
Ramps
And much more!
Please call customer service for rental pricing and availability.
610-494-1445 ext.121
Medical equipment rents on a weekly or monthly basis only.
How do I start the rental process?
To rent any piece of equipment from Aston Pharmacy Home Health Center first you will need to call or stop in to visit our customer service for availability and pricing. Mon.-Fri. 9am-5pm, Sat. 9am-3pm 610-494-1445 ext.121
You will need to have a valid drivers license or photo ID along with a credit/debit card to put on file for the rental.
*All rentals do require a security deposit that is due along with the first rental payment. Security deposits will be returned once the equipment is returned on time to APHHC free of any damage.