The Foundation Of Great Community Care Started Here
Aston Pharmacy is a family-owned pharmacy founded in 1956 by Nat and Anne Fuselli. In 1987, their son, Joe Fuselli expanded the vision of community care by developing The Home Health Center, where traditional pharmacy services are blended with a showcase of medical products and patient education services.
Today, Joe and Maria McNeill continue the family tradition at Aston Pharmacy Home Health Center. The McNeill's have enhanced the pharmacy services by adding delivery, immunization, and long-term care services. MedSync, online, and mobile prescription refills, and expanded prescription compounding services. All to help make your life a little easier.
The Home Health Center also features a mobility show room with scooters and lift chairs in stock and ready for you to try. Come in and visit our staff of professionals who are ready to meet your needs and exceed your expectations! At Aston Pharmacy Home Health Center, we are committed to helping make your life easier. See for yourself why caring is at the heart of our business!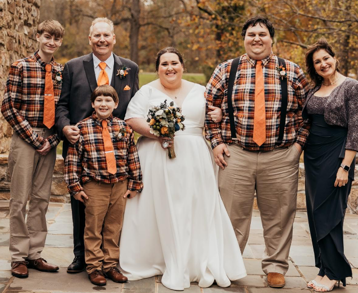 Joe and Maria McNeill with family
Contact Aston Pharmacy in Aston, Pennsylvania, for all of the services that can help you maintain quality health