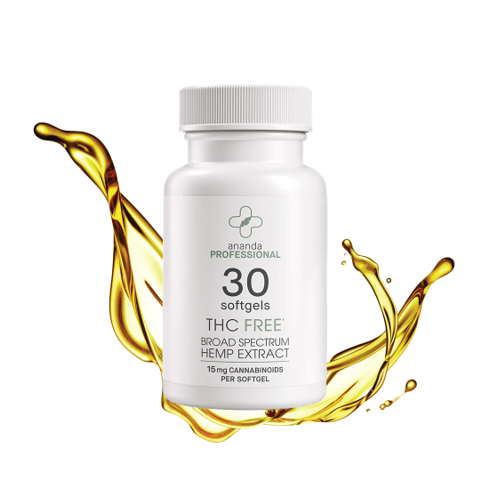 Softgels
CBD softgels come in full spectrum, broad spectrum (THC free), and full spectrum CBDa.
All softgels offer the same great formulation as the CBD tincture in a convenient, easy-to-swallow softgel. Each softgel is an exact dose of 15 mg which eliminates the CBD dosage guessing game.
CBD Softgels are ideal for those new to CBD, people on the go, or those who are looking for the precision, discretion, and convenience of a capsule or pill.
What is CBDa? - Cannabidiolic acid (CBDa) is among the most abundant cannabinoids found in hemp but is largely overshadowed by the emphasis on cannabidiol (CBD). Research has shown a 3x higher Cmax (peak serum concentration) of CBD levels in the body when CBDa is administered compared to CBD alone.
These Products are in stock at Aston Pharmacy. Stop in to get yours today!
Or to order online click - https://anandaprofessional.com/?refcode=AP1445