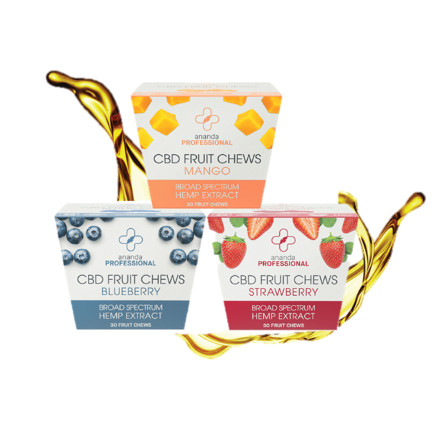 CBD Fruit Chews
CBD Fruit Chews are made with professional-grade Broad Spectrum (THC free) Hemp Extract.
They are a great alternative for people who don't enjoy softgels or the taste of the tinctures.
Each THC Free Fruit Chew contains 15mg Cannabinoids and are made with organic sugar instead of high fructose corn syrup. Fruit
Chews are available in Strawberry, Mix Berry, or Passion Mango.
These Products are in stock at Aston Pharmacy. Stop in to get yours today!
Or to order online click - https://anandaprofessional.com/?refcode=AP1445