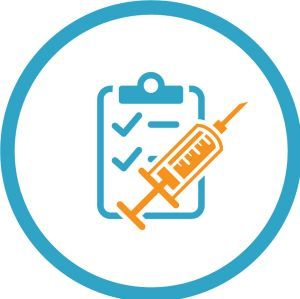 Day of Your Appointment
On the day of your appointment, IF YOU BOOKED ON-LINE, please arrive a few minutes prior to your appointment time to complete the consent form and provide insurance. You may cut down on the wait time by filling out the consent prior to your arrival by simply printing, completing, and bring the consent form.

IF YOU WALK-IN, you may need to wait up to an hour before getting vaccinated. You will need to read the MODERNA Vaccine INFORMATION sheet, complete the consent form and provide insurance information prior to being vaccinated.

To save time, you may access the information here:

PLEASE BRING YOUR CDC-VACCINE CARD with you as we need to verify the timing of your vaccinations. We MAY be able to verify with the PA SIIS database, but this is not a guarantee.