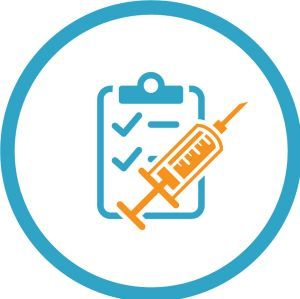 After your Appointment
YOU WILL BE ASKED TO REMAIN IN THE STORE FOR AT LEAST 15 MINUTES so we can monitor you for any allergic reaction.
Please click V-Safe to register on the V-Safe website, if you haven't already. This is the CDC's way of gathering information about side effects and reactions to the vaccine. This information will help all of us learn about what to expect.